EXCHANGE ONLINE LEAST PRIVILEGE CRITERIA END EMAIL PROTOCOLS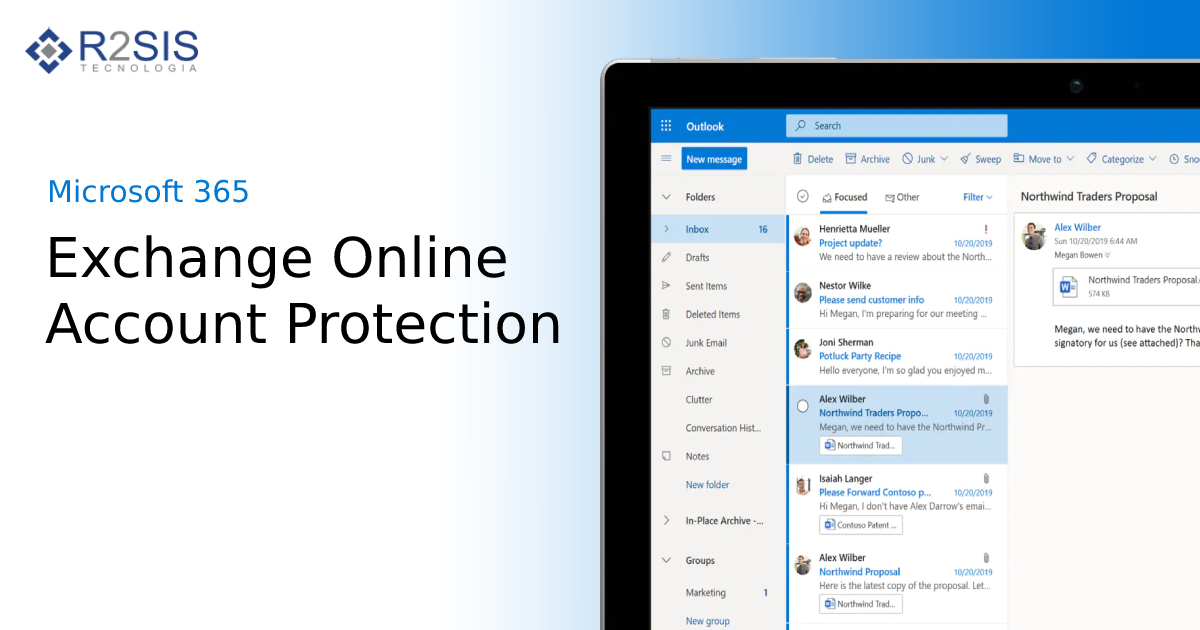 Among many of the security policies that R2SIS adopts both internally and for its customers, is the question of the criterion of least privilege, that is, employees will only have access to information that is essential to perform their daily tasks, and nothing else. This ensures that unauthorized people do not have access to confidential information and is in line with one of the main pillars of Information Security, which is Confidentiality.
In Exchange Online, part of the Microsoft 365 suite, you can control so that users only have access to the email protocols they really need to work. For example: We can block the employees' access to the Outlook webmail, so that they do not access their emails outside the work environment, or using computers that were not properly authorized to install the Office package; we can also block the use of POP and IMAP protocols, to prevent malicious users from configuring their employees' emails in automatic email triggering tools – thus preventing the use of their corporate addresses to send spam/phishing -. In this way, only the exclusive Exchange Online protocol will be accepted for sending/receiving messages, to protect your organization's information.
To find out what is the best e-mail security scenario for your company, contact our team of experts at R2SIS Tecnologia.